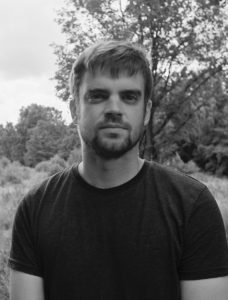 Matthias Nawrat was born in 1979 in Opole/Poland. He moved to Bamberg with his parents aged 10. He studied biology in Heidelberg and Freiburg, then Creative Writing at the Swiss Literaty Institute in Biel. He worked as a freelance science journalist. Since 2012 he has lived in Berlin working as a freelance writer. He has published short fiction, essays and diary extracts. In 2021, his fifth novel "Reise nach Maine" was published. Consultation topics:
Stipends, applications, expose, literary institutions in Berlin and Germany, life as a writer in Berlin.
Matthias Nawrat urodził się w roku 1979 w Opolu i zamieszkał w wieku dziesięciu lat z rodzicami w Niemczech. Studiował Biologie w Heidelbergu i Freiburgu i Literaturę w Biel/Bienne w Szwajcarii. Wydał cztery powieści tak jak i różne opowiadania i eseje w języku Niemieckim, jest między innymi laureatem nagrody im. Adalbert von Chamisso, Medalu Alfreda Döblina i Literackiej Nagrody Unii Europejskiej. Mieszka od roku 2012 w Berlinie.
Tematy:
Stypendia, Aplikacja, Expose, Literackie Instytucje w Berlinie, Żyć jako pisarz lub pisarka w Berlinie